Integrated Ticketing in Southern California
---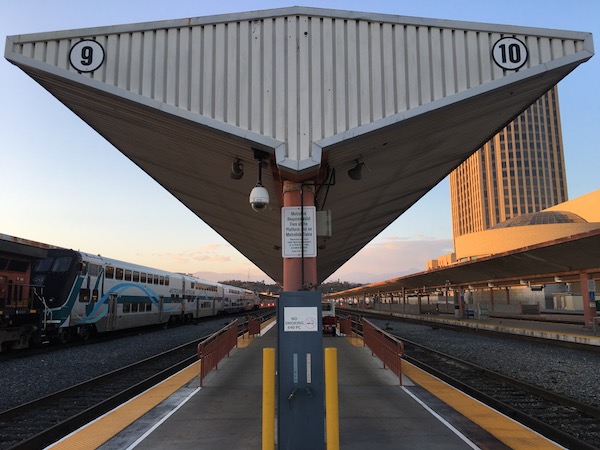 Eight years ago, the Los Angeles Metro introduced TAP cards, wallet-sized RFID cards that can store passes or cash for use on public transportation. TAP cards are similar to Clipper Card in the San Francisco Bay Area or Oyster Card in London. Tap cards are now accepted by 24 public transportation providers in Southern California.
Tap cards greatly simplified transactions for riders and streamlined operations for providers. Southern California should now take the next leap forward and introduce integrated ticketing. Integrated ticketing allows travelers to use one ticket across multiple transportation providers. This method allows riders to choose whichever provider they prefer while not having to pay double. Riders pay for a trip from a to b independent of the provider. For example, riders have a choice of provider from Santa Monica to Downtown Los Angeles. They can take the Expo Lind (Metro), a Metro bus, or the Santa Monica Big Blue Bus. However, these services cost different amounts and riders with a monthly pass from one provider cannot use it on another provider. Also, riders who chose a Metro train or bus get free transfers once they arrive in Downtown Los Angeles, but riders of Big Blue Bus do not. With integrated ticketing, riders can choose either provider for the trip and get the same free transfer options.
Currently Amtrak and Metrolink are the only providers in Southern California to offer any for of integrated ticketing via the Rail 2 Rail program. Many providers offer transfers to each other, but the specifics of these transfers are often confusing to riders. For example Metrolink tickets are valid for transfers to many providers, but for how long after the train trip? And what about getting to the Metrolink station?
The great news is Metro has already built the foundation for integrated ticketing with the tap cards. Metro and the various transportation providers in Southern California should begin working on integrated ticketing to open up new opportunities for public transportation providers and riders. For example, integrated ticketing would allow for the creation of a regional day ticket similar to successful products in Germany. These tickets are valid for a single rider or a group of riders on any public transportation in the region. This is a great option for infrequent users or tourists. If implemented across the region, a regional day ticket would allow a family to travel from Los Angeles to Union Station on a Metro train, then to Anaheim on a Metrolink train, and finally to Disneyland on a OCTA bus. Currently this trip would require buying multiple tickets there and back.
Integrated ticketing also allows for automatic best fare. With this method riders are automatically charged the lowest price. For example, currently a rider who takes 6 trips on Metro in one day must either buy a day pass before the first trip or pay for each trip. What if the rider doesn't know how many trips he will take today? With automatic best fare, the rider automatically gets the day pass.
With transportation becoming more competitive, Southern California public transportation providers need to work together to be more competitive. Integrated ticketing will result in increased rider satisfaction and increased ridership.